Serve this easy to make Stuffed Cheesesteak for dinner or your next party! 
It's the weekend and we have successfully navigated another week! We have lots of great weekend plans that  fill our time, but first there's Friday night dinner!
Tonight I am making one of my hubby's favorite meals! The first time I ever made this dish was 15 years ago when my hubby and I were newly married.
I remember working really hard to get the cheesesteak to stay together and I prayed that it would stay together long enough to make it to the table! 🙂 My hubby took one bite and told me that it was amazing!
Over 15 years later I have perfected this stuffed cheesesteak and it's now become a family favorite! We have served this for Friday night dinners and for parties we host!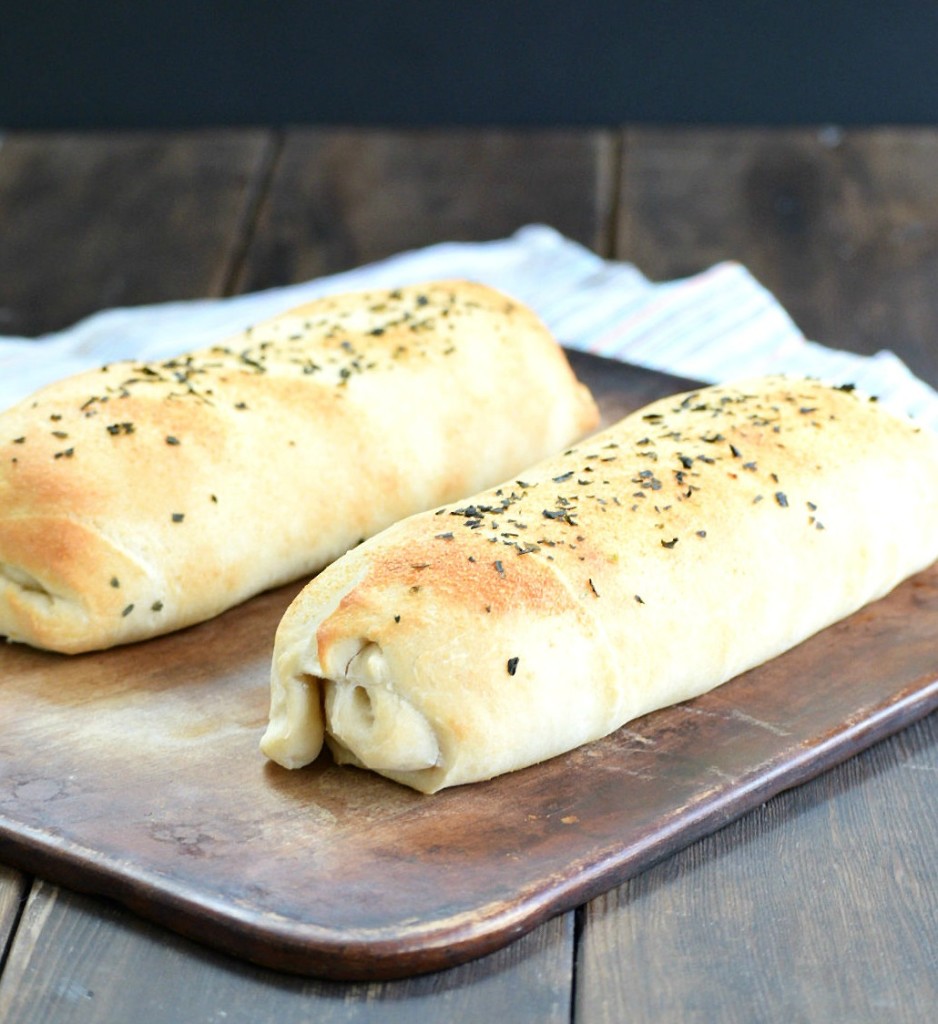 This stuffed cheesesteak comes together quickly and is worth waiting for as it bakes in the oven! Refrigerated pizza dough, cold cut steak, sauteed veggies, and cheese come together to create this crowd-pleasing dish!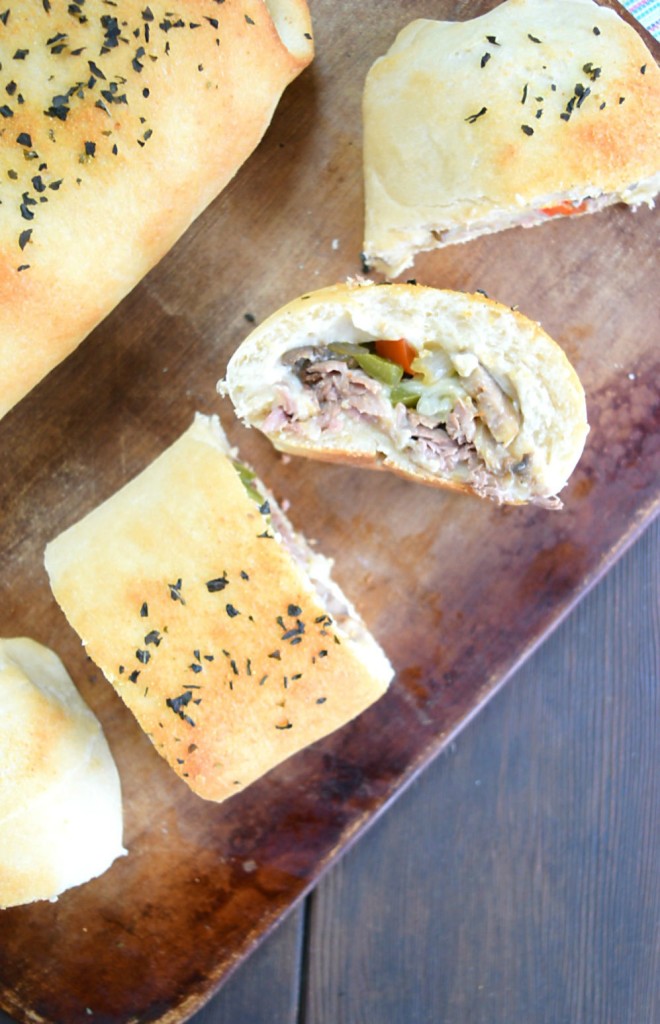 Stuffed Cheesesteak
Ingredients
1½ lbs of thin sliced, cold cut top round choice beef
2 refrigerated pizza doughs
8-10 slices of cheese...our favorites to use are a combination of Provolone and Colby Jack
Garlic powder/Italian Seasoning
Canola oil
¼ cup peppers, ¼ cup onions, ¼ cup mushrooms- chopped & sauteed (optional)
Instructions
Preheat Oven to 375°
Slice the steak into strips.
Roll out each pizza dough.
At one end of the dough place strips of meat,add two slices of cheese and repeat two more times
Add sauteed veggies in between layers-optional
Lift up the pizza dough at each corner beginning with the filled side and begin to roll until you reach the other end
Pinch seams together and lay in pan seam side down
Brush a little oil over top dough and sprinkle Italian seasoning and garlic powder
Bake at 375° for 25-30 minutes until top is golden brown
Slice up and enjoy!!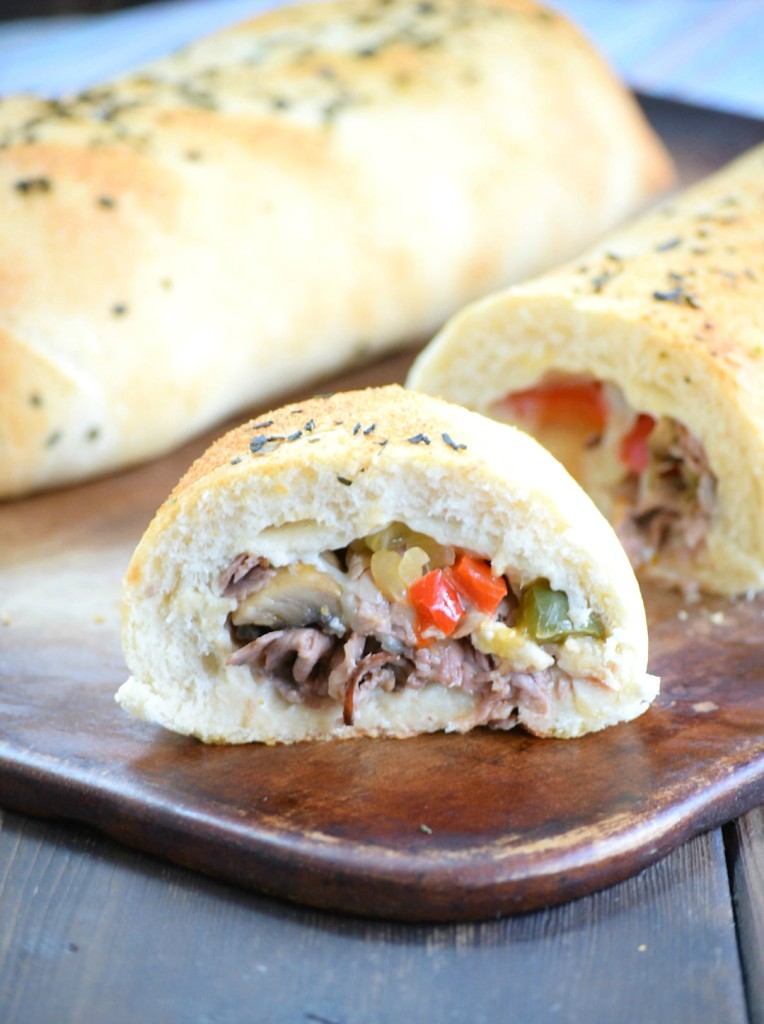 Here's how this Stuffed Cheesesteak all comes together: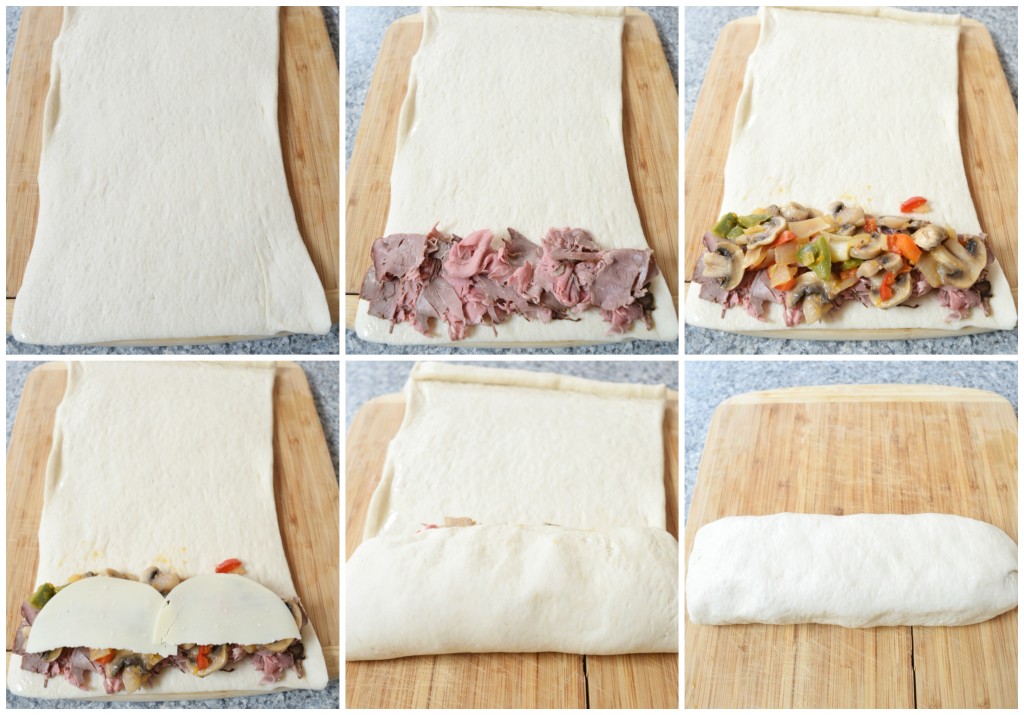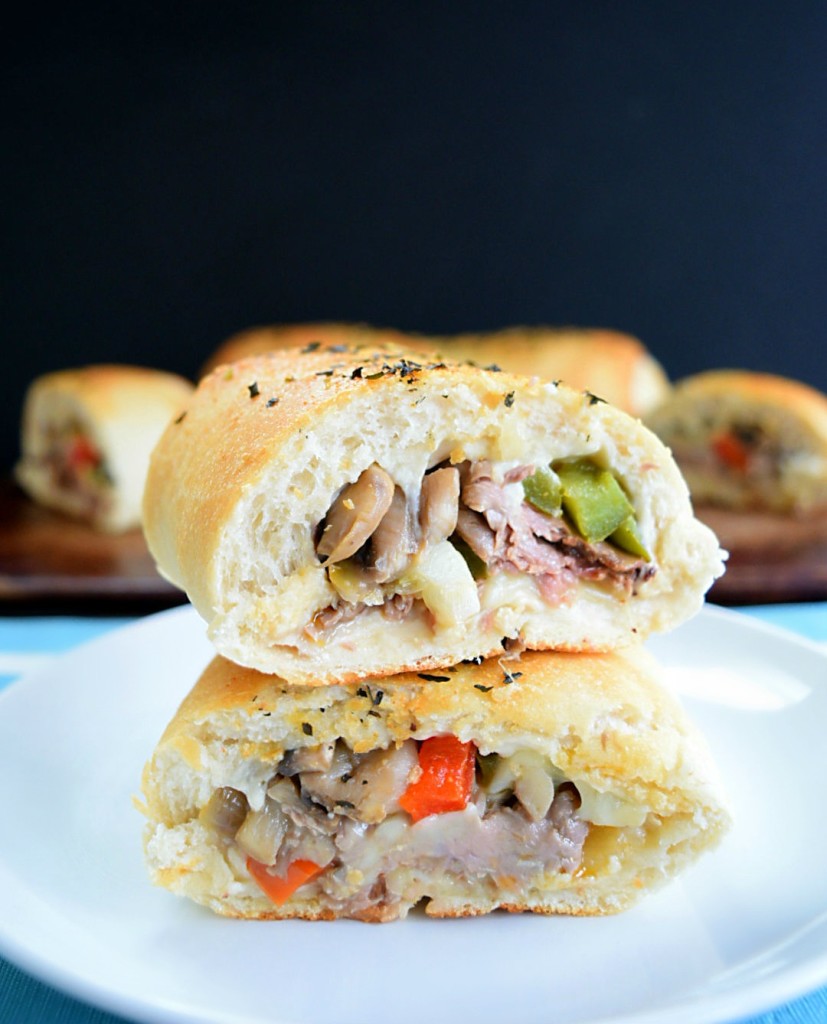 This post was originally shared in 2014 and I have made it better! Check out the original photo: