Easy to make Seasoned Pretzels that are a crunchy, crowd-pleasing snack!
We love pretzels and eat them almost every day! We eat all different types of pretzels in all shapes and sizes. It's not uncommon to hear the munching and crunching of pretzels in our house. Of course, if you hear one person enjoying a bowl or handful of pretzels you have to have some! Just the crunching along can cause you to crave this salty, crunchy snack! We all really enjoy munching on our homemade seasoned pretzel recipe!
My hubby enjoys Amish pretzels with no salt, I enjoy the bigger, thin with salt pretzels. My sweet boy loves butter twist pretzels, and our girls prefer pretzel sticks. We all really love soft baked pretzels!
Pretzels are a great snack to enjoy any time of day and we decided to jazz up another one of our favorite pretzels to give it even more of a zesty, full-flavored kick. A simple seasoning mix does the trick in making these pretzels go from good to great!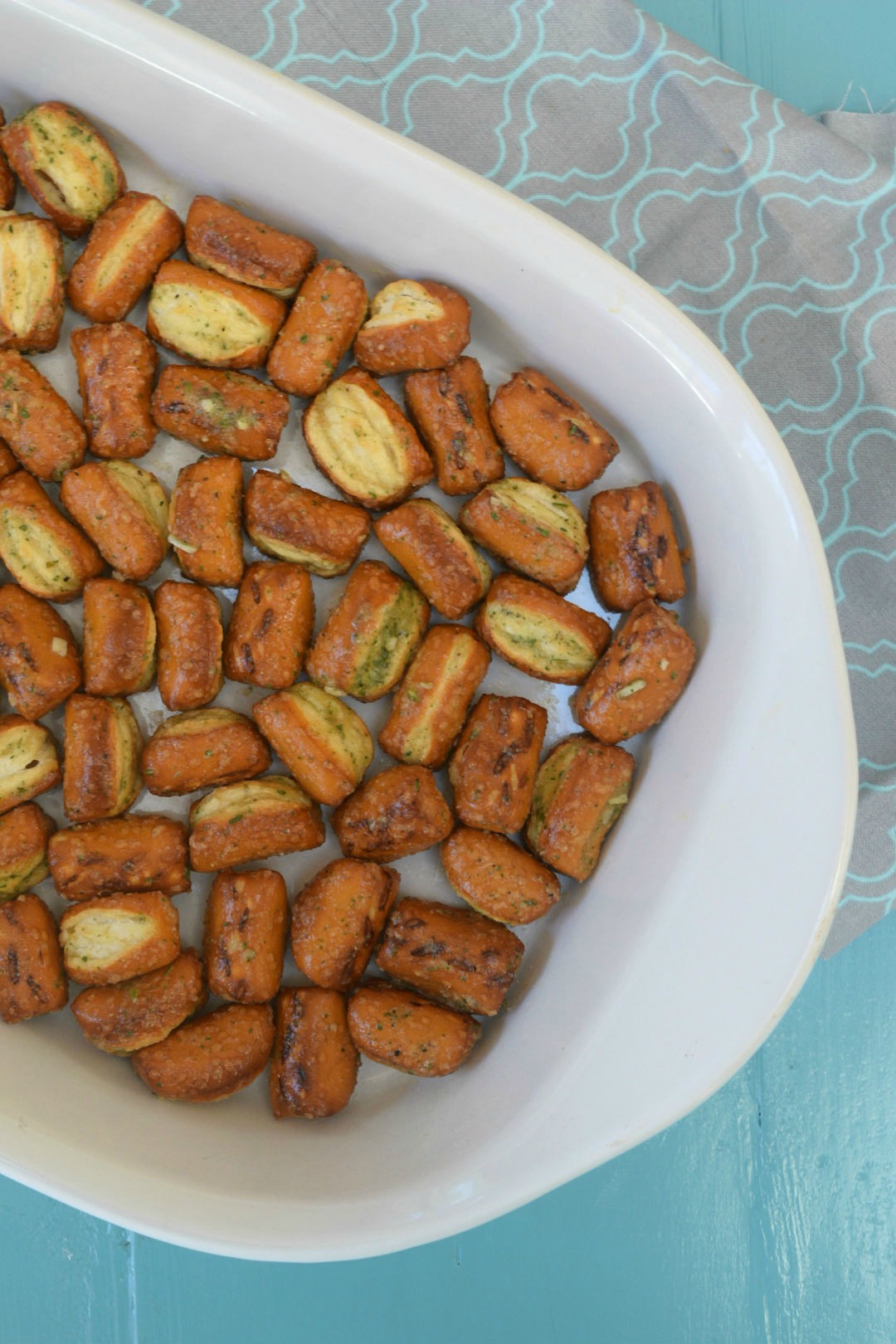 A simple seasoning mix turns ordinary pretzels into extraordinary!  
A Ranch dip packet, garlic powder, and fresh ground black pepper coat these pretzels perfectly !
Tossed with oil and the seasoning mix these pretzels are slowly baked on a cookie sheet! After cooling for a few minutes you can sink your teeth into these flavorful, salty, and super, tasty crunchy pretzels.
We love how this recipe takes a whole bag of pretzels and turns it into a salty baked snack! We go the extra mile  and add these seasoned pretzels into some of our favorite homemade snack mixes! They add the perfect flavor and crunch to a sweet or savory snack mix. 
Seasoned Pretzels
Ingredients
1- 16-ounce bag of pretzels
½ cup canola oil
1 ounce Ranch dip packet
1 Tablespoon garlic powder
1 teaspoon fresh ground black pepper
Instructions
Preheat Oven to 200F
In a large ziploc bag place oil and then pretzels.
Shake bag to coat pretzels.
Add Ranch packet, garlic powder, and pepper.
Shake to coat pretzels well.
Using 2 cookie sheets arrange pretzels in a single layer.
Bake at 200F for 55 minutes.
Allow to cool and enjoy!
Notes
Store in an airtight container for up to 2 weeks.
 Thank you for letting us open our kitchen and give you a window into our world of jazzing up one of our favorite snacks by turning them into homemade seasoned pretzels! Want some?