This Roasted Corn Salsa is easy to stir up and makes a great snack or dinner!
Several years ago when our kids were in preschool I was a part of a great Mom's Group. We would drop our kids off to school and once a week we would meet and hang out with a woman who became a mentor to all of us. She had raised four children and now she was giving back to those of us who were in the trenches.
We would have parties and get togethers. The group became a great network, friends that became family. There was one time we had a cooking class. It was the best time! We created simple recipes that were designed specifically for kids in the kitchen moments.
My favorite was the simple, delicious corn salsa. I have made this corn salsa time and time again through the years. I change the recipe up a bit by roasting the corn to give it a crunchy, full-flavored taste.
Dip a chip into this corn salsa for a snack or create a whole meal with this salsa and a tostada. If you are feeling fancy you can add grilled chicken or shrimp, avocado, and beans. Now we're talking!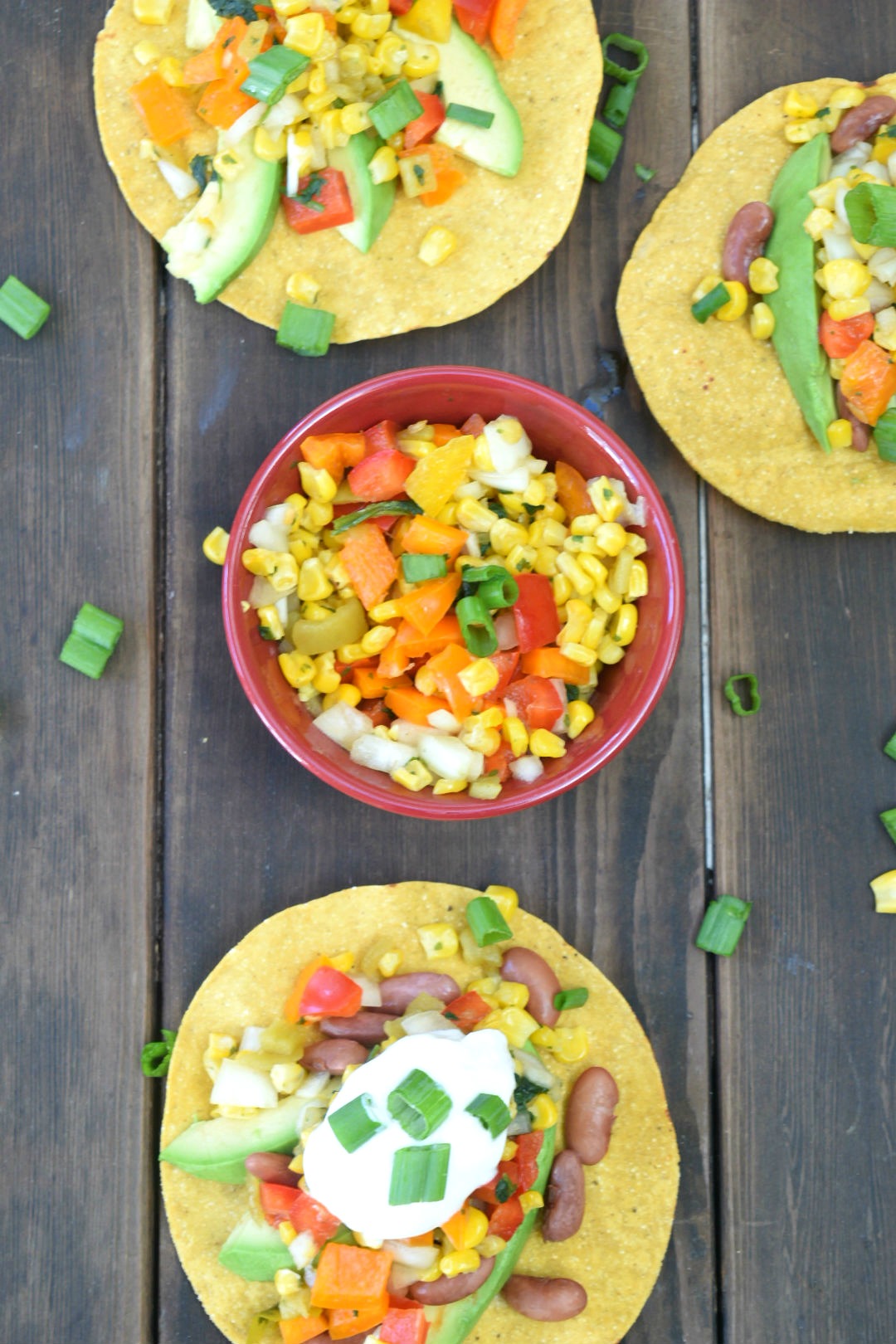 Oven roasted corn, crunchy veggies, a zesty kick with jalapeño, tossed with fresh lime juice. Yum!
Let's stir up some great Roasted Corn Salsa!

Roasted Corn Salsa
Ingredients
1½ cups of corn- fresh or frozen
⅓ cup onion- diced
⅓ cup red and green pepper- diced
¼ cup cilantro- chopped
2 Tablespoons fresh lime juice
2 or Tablespoons jalapeno pepper- chopped fine
½ teaspoon salt
¼ cup scallions- chopped (optional)
Instructions
Preheat Oven to 350F
If using corn stalks- place on a cookie sheet and roast for 30 mins.
If using fresh or frozen corn arrange in a single layer on a cookie sheet, and bake for 10-15 minutes
Allow corn to cool.
Add all other ingredients to a bowl, stir
Add in corn and stir.
Top with scallions (optional)
Serve with chips, or on a tostada!
Refrigerate leftovers!