These colorful, painted Mason Jars make a vase to hold Washi Tape Flower Pencils!
Have you ever needed to write something down and you can't find something to write with? Do you need a creative gift idea for a teacher or co-worker? Do you want to send a little gift someone's way to let them know you are thinking of them?
These Painted Mason Jars with Washi Tape Flower Pencils has far and away been my favorite DIY project!! I loved painting the mason jars, and jazzing up ordinary pencils with some washi tape and burlap flowers! This DIY project brings together 3 things I love and makes the perfect gift!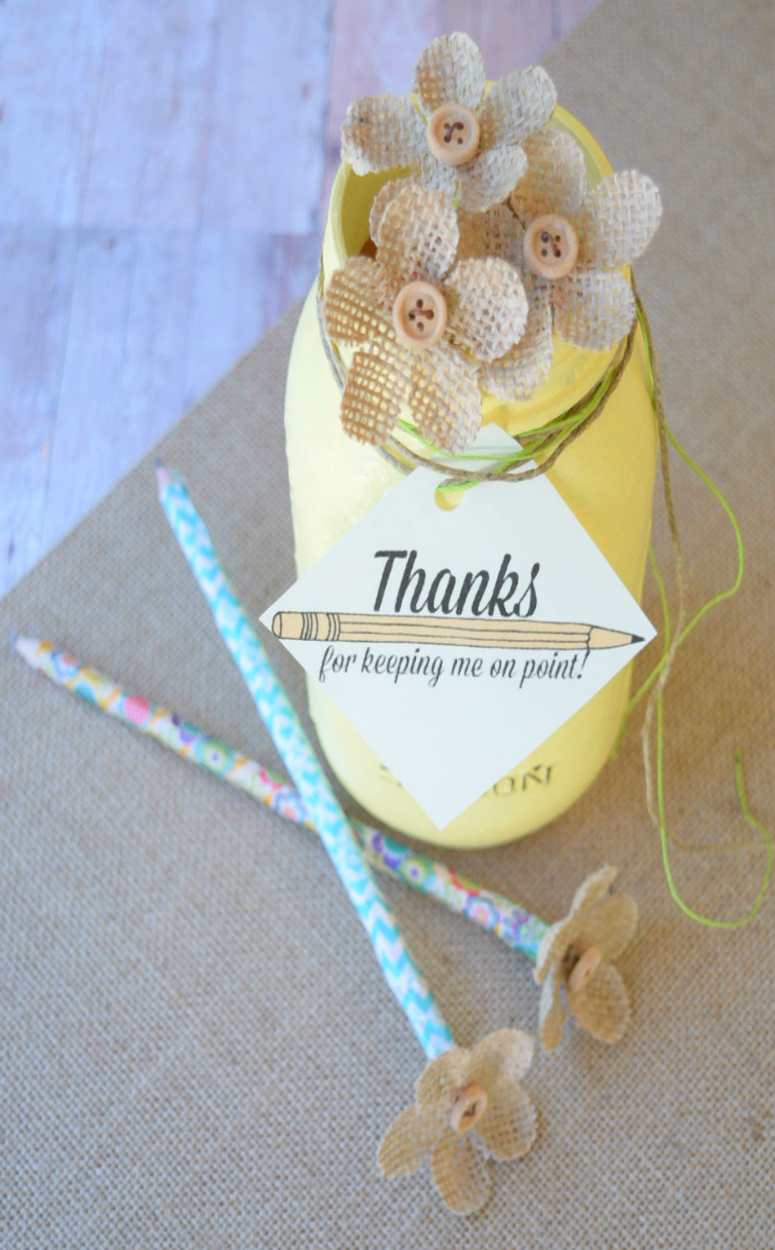 I am always on the search for something to write with, or a gift to give! The washi flower pencils make a great decoration and a fun writing utensil! I found all the materials at my local craft store and I was able to create one of these mason jars for under $10!! Yipee!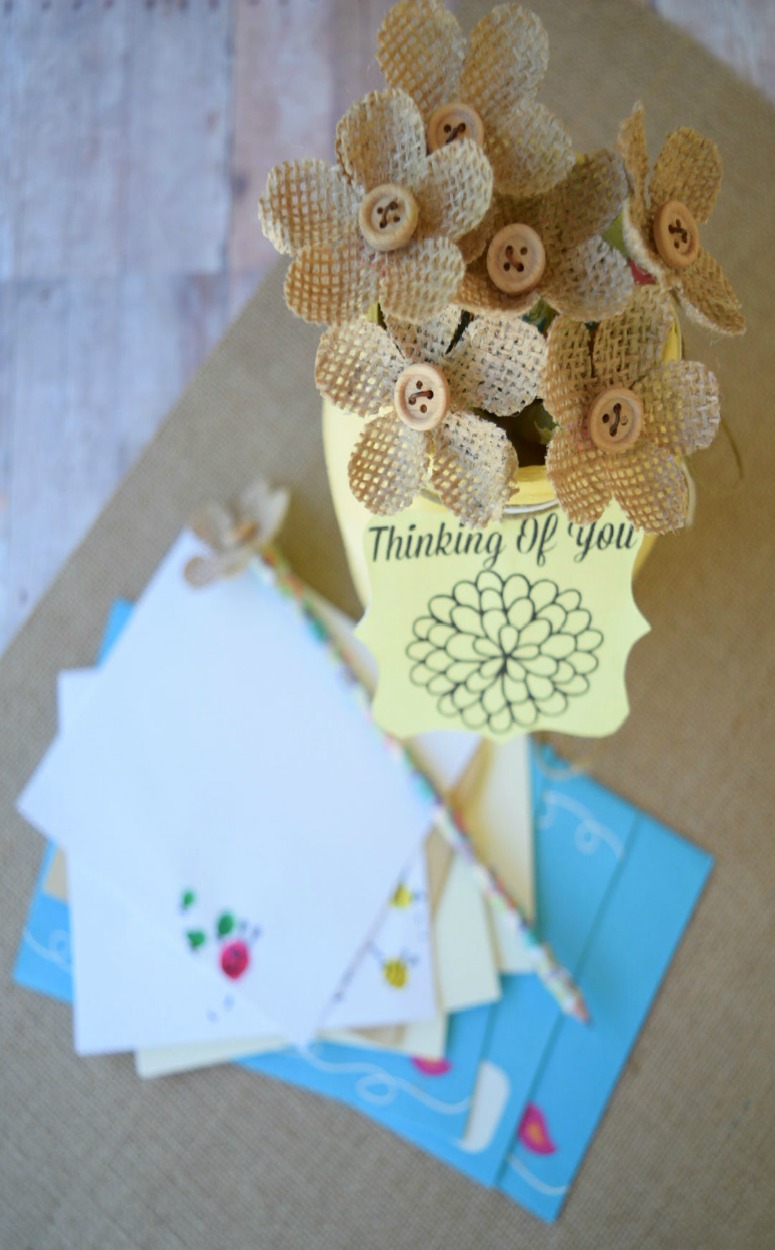 I created 2 free printables tags to complete this gift! These painted mason jars with washi tape flower pencils are great as teacher gifts, a thank you to a friend, someone who is in the hospital, a housewarming gift, or just to say I am thinking of you! Add a packet of stationary to make this gift even greater!
Painted Mason Jars with Washi Tape Flower Pencils
2015-10-12 15:21:19
Ingredients
2-24 ounce Mason Jars
8 ounce-Ultra Matte Chalk Finish Acrylic Paint
Modge Podge
Paint Brush
Petroleum Jelly
Q-tips
14 Pencils
A few rolls of Washi Tape
Little Burlap Flowers-they come in a bunch with floral wire
Instructions
With the paintbrush paint one coat of paint onto the mason jars.
Allow to dry.
Using a Q-tip with petroleum jelly brush over the etchings on the mason jar. This will make scraping the paint away much easier!
Paint a second coat of paint and allow to dry. Repeat a third time.
Using a scraper or a knife scratch away at the etchings and anywhere else that looks great.
Apply a coat of Modge podge. This will seal the paint and give it a shiny look.
Now for the pencils!!
Clip a flower from the bunch leaving a little wire. Press it against a pencil.
Take the washi tape and wrap it around each pencil, pressing firmly as you go so the tape sticks.
Add a gift tag with some decorative string-optional
Three Kids and a Fish http://threekidsandafish.com/