Brought to Ireland in the 1840's baking soda was used to make this bread rise instead of yeast. The shape of the bread changes from a round loaf to flat discs depending where in Ireland you are. 
The bread is always served alongside of the main meal with a bit of warm butter. Along the way we have altered the recipe a bit by adding sugar, raisins, currants and caraway seeds.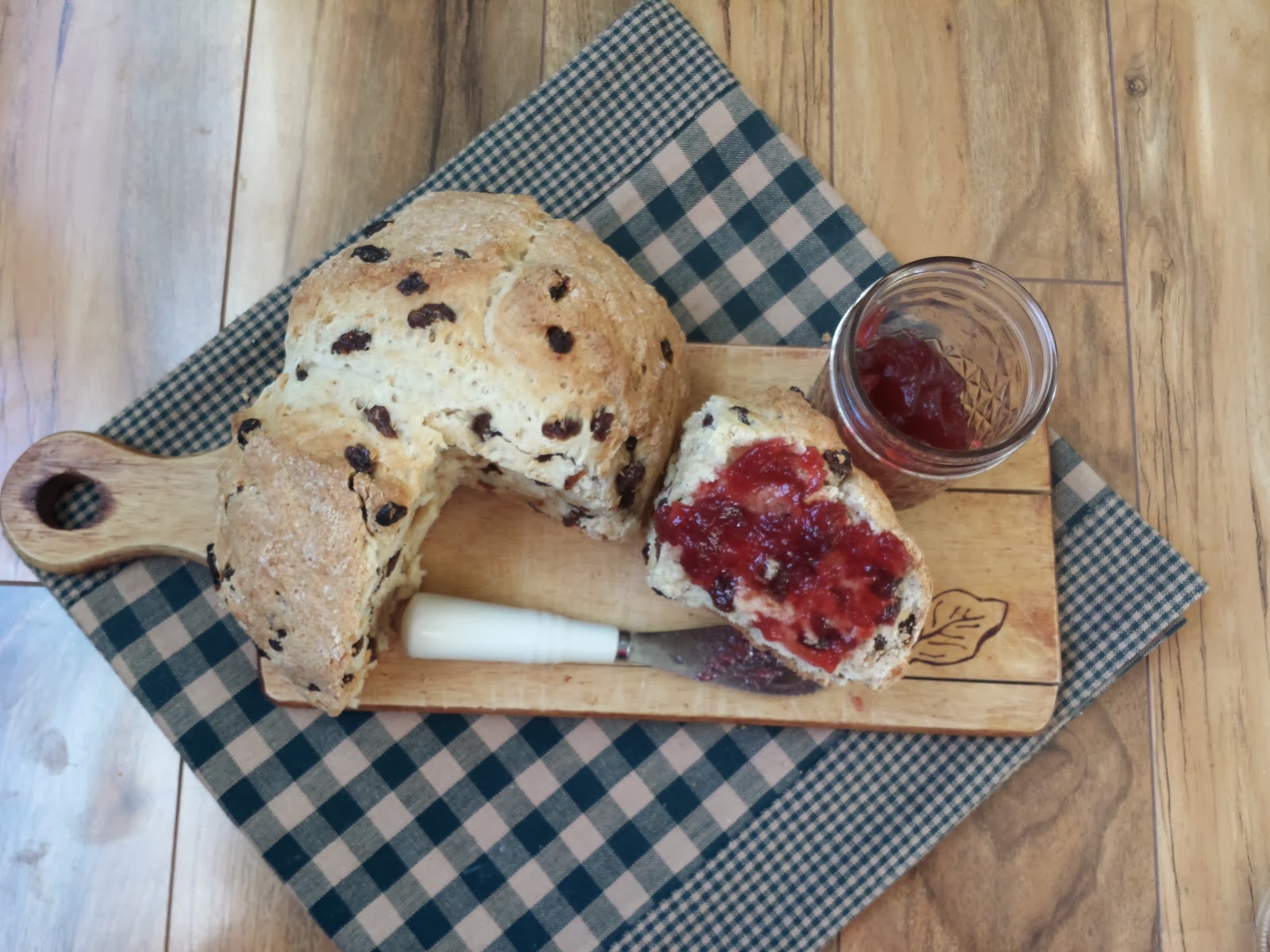 I love the hearty outside with the soft, moist inside. Spread with a little butter or jam this bread is worth making time and time again. I love that this recipe is only 8 ingredients which makes it easy to prepare and to clean up!
Irish Soda Bread
Ingredients
3½ cups sifted flour-I use bread flour but all purpose works great too!
4 Tablespoons granulated sugar
½ teaspoon baking soda
½ teaspoon baking powder
1 teaspoon salt
1⅓ cup buttermilk-look below for how to make your own
1 cup raisins or currants
¼ cup caraway seeds-optional
Instructions
Preheat Oven to 350F
Mix together the dry ingredients
Slowly stir in the milk-to make your own buttermilk just add 1 Tablespoon of white vinegar or lemon juice to the milk and allow to sit for 15 minutes before adding to the flour
Fold in the raisins and caraway seeds
Mix together and form a ball of sticky dough
Place dough on a floured surface and kneed seven times and form into a round ball
Place in a greased 9 inch pie pan and score the dough with a big X on top
Bake at 350F for 50-55 minutes
Cool for a bit and then serve with warm butter or jam
Enjoy 🙂