We have created, tested and enjoyed making all the game day eats and treats that we will be serving at our party!
Get decked out in your team colors, ready the half time games with candy prizes, do 10 jumping jacks, give a couple of game time shouts for practice, and now you are all geared up to enjoy the game and some great game day food!
Got a chip in each hand? Let's start with some dipping, and from there we will head to a packed with flavor sandwich, double fist some bite-sized appetizers, hug a bowl of tasty chili, and top it off with an amazing football shaped munchie!
This pretty much sums up our finger-licking good game day food and all the lip smacking that will be happening during game time! Oh, and save room for the half-time wing eating contest!
Here are the recipes all together in one place! We hope that you enjoy our creations for this year's game day food!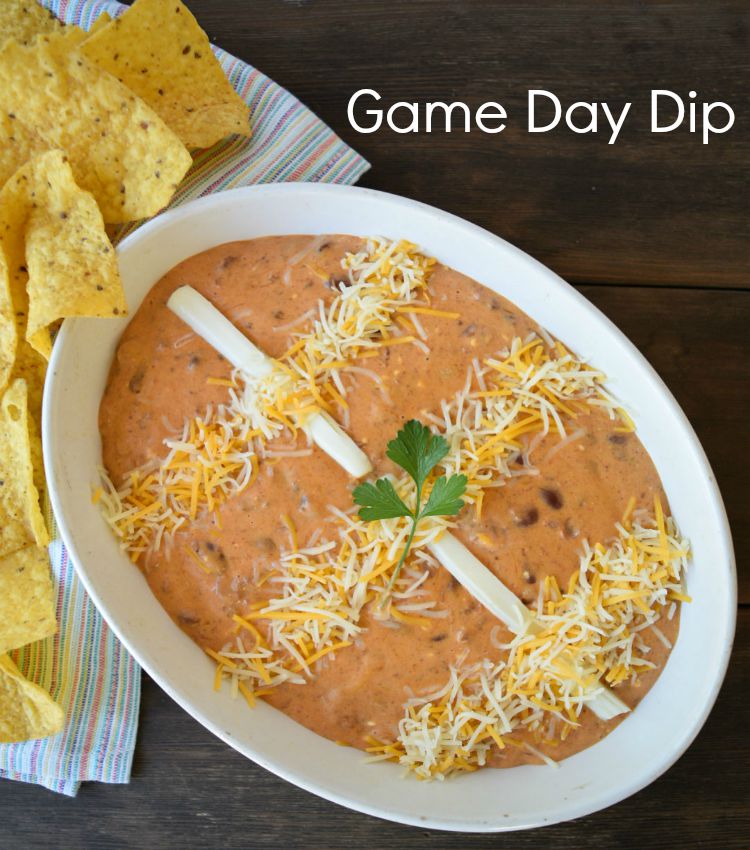 {Cheesesteak Cracker Appetizer}