Spring is in the air..well sort of! The weather this weekend was the warmest it has been in what seems like a very long time. The sun was shining, the birds were chirping, and then I looked down and saw all the snow still left to melt.
I felt a little deflated but then as I looked closer I saw a little teeny tiny patch of grass and I got excited all over again! I am laughing as I write this..It really has been that long of a winter!
In the spirit of Spring my kids and I decided to make candy bird nests! It was a fun, creative, yummy way to spend some time together and talk about all the things we are are going to do when Spring does arrive and we can play outside!
 Riding bikes, drawing with chalk, swinging on the swings, and walking out with no jacket were among some of the things the kids are looking forward to most!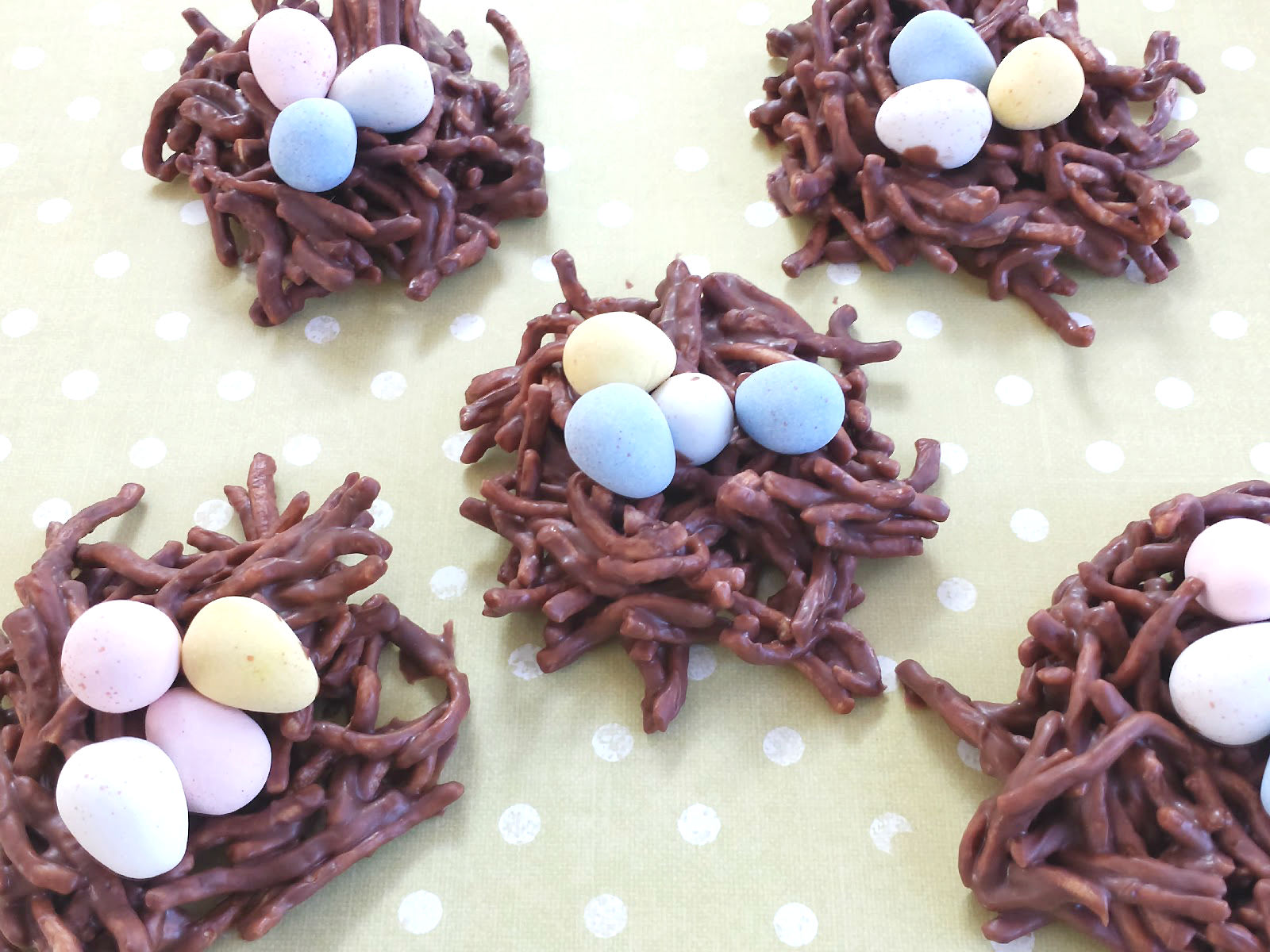 Candy Bird Nests
Ingredients
1 cup chocolate candy melts
2 cups chow mein noodles
candy to top for the eggs- you can use jelly beans, chocolate robin eggs, peanut butter eggs etc.
Instructions
In a microwave safe bowl place the chocolate candy melts
Place in microwave and heat until melted; I usually do 25 second increments and stir after each time until candy is smooth and completely melted
Allow to cool for about 1 minute
Stir in chow mein noodles
Using a Tablespoon scoop up a spoonful of the noodles and place them on a tinfoil or wax papered cookie sheet
Shape into a circle, and take the back of the spoon and press gently in the center to make a place for the eggs to go
Place 3 eggs in the center
Put in fridge until chocolate has hardened