Happy National Day of PI! What a great, sweet reason to create something sweet to eat! 
We enjoy pie in our family in any shape, flavor, hot or cold, and with a scoop of ice cream or fresh whipped cream on the side! 
My little love and I created these blueberry cheesecake mini pies to help celebrate the national day of PI!
The buttery, flaky, crust filled with creamy cheesecake and sweet fresh blueberry pie filling is a sweet, delicious bite!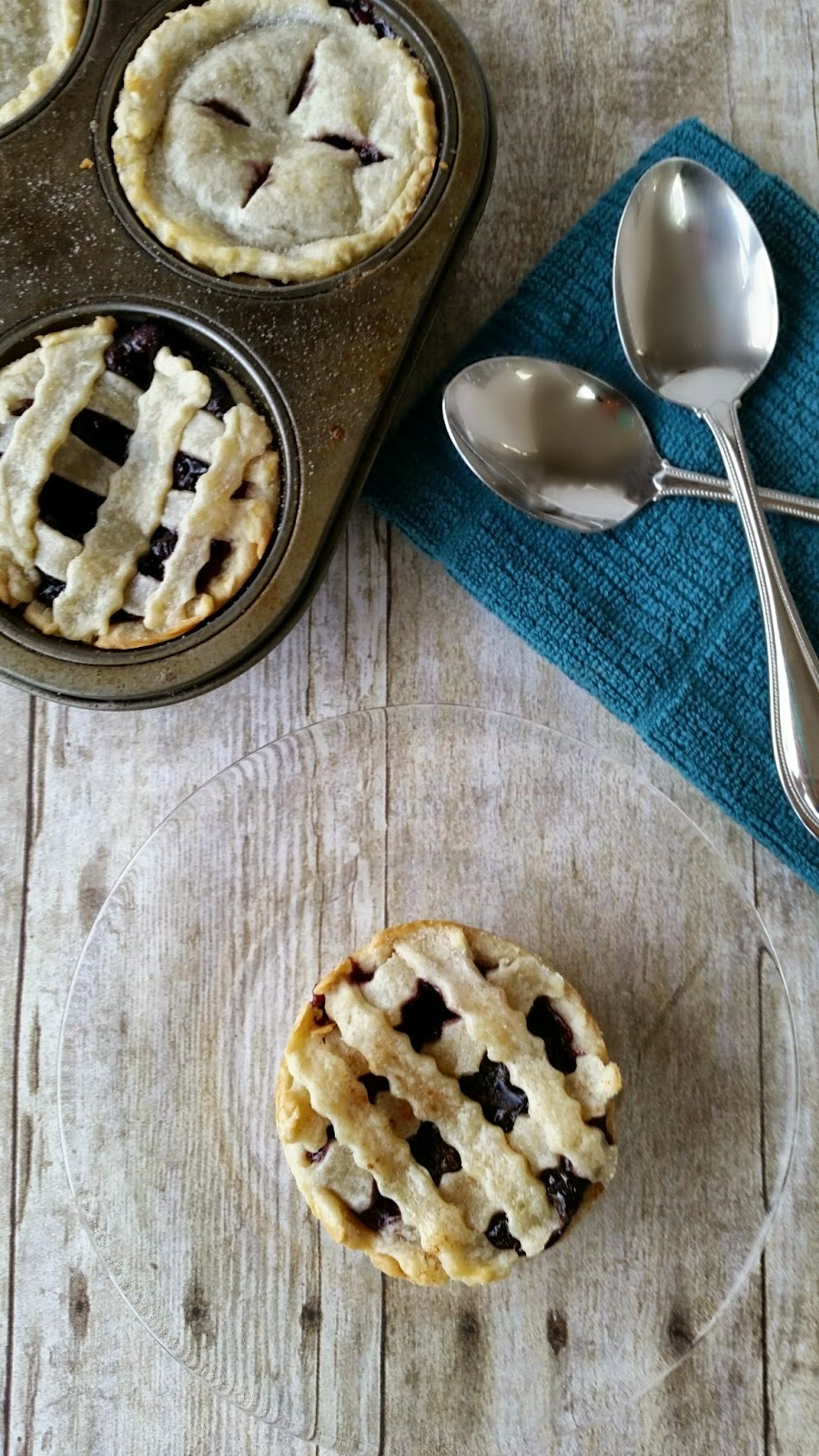 On Pinterest I found the recipe for the perfect pie crust and it has become my favorite pie crust recipe and just like the name it comes out perfect every time! I put my homemade blueberry pie filling inside the perfect pie crust for super sweet flavor. 

Blueberry Cheesecake Mini Pies
Ingredients
1 batch of the perfect pie crust
8 ounces cream cheese-softened
1 egg+1 egg white
¼ cup confectioners sugar
1 cup blueberry pie filling
2 Tablespoons granulated sugar
Instructions
Preheat Oven to 350F
Grease a large 6-cup muffin pan.
Follow instructions for the pie crust.
Roll out one half of the dough.
Cut into 6 squares.
Take one square of dough and place into a muffin cup. Mold the dough around the cup. Set aside.
To make the cheesecake filling place cream cheese, egg, and powdered sugar in a bowl and whip together until thick and creamy.
Take 1 heaping Tablespoon of cheesecake filling and spread evenly in the pie dough.
Take 1 Tablespoon blueberry pie filling and spread on top of cheesecake filling.
Take the other half of the pie dough and roll it. Here's where you get to be creative with how you want to top your pie! I did a lattice top, a traditional pie top with the center circle cut out, and a star top using a knife to create slits in the dough. For the lattice top I cut thin strips of the pie dough and made a pattern. For the full covered pies I cut a circle out of the dough and placed it on top. With the top pie crust make sure you pinch it to the bottom crust to keep it from separating while baking!
Brush over the pie dough with an egg white and sprinkle with the granulated sugar.
Bake at 350F for 25-30 minutes! Enjoy warm with a scoop of ice cream or Refrigerate for a couple of hours and serve cold!
Notes
Cook's Notes: The pie crust does not have to be rolled out into a perfect shape since you are molding the bottom and using the top to create small crusts.
I did have a little pie crust left over and just wrapped it back in saran wrap to save for another time!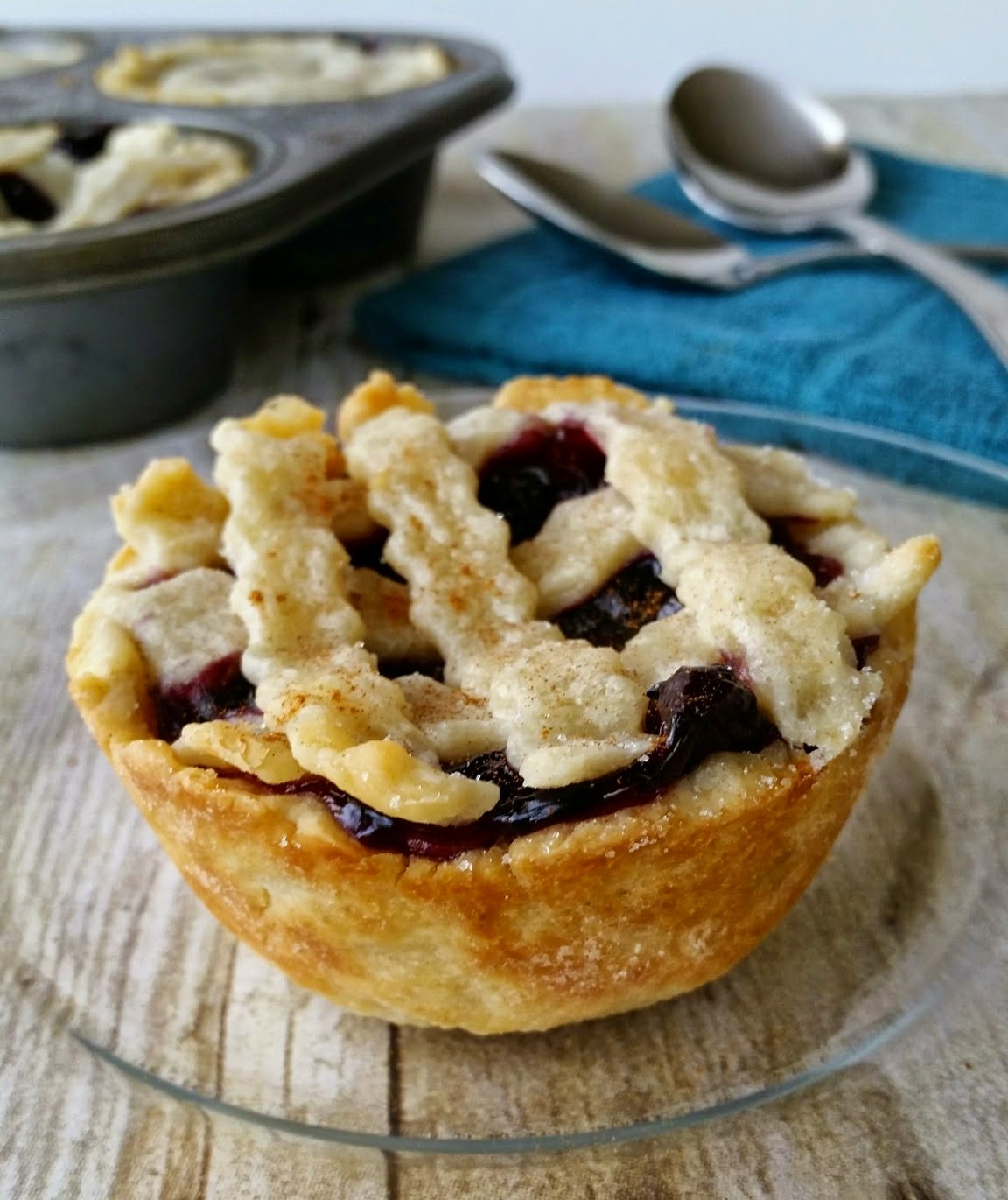 Follow Cathy | three kids and a fish's board piece of pie on Pinterest.