These apple peanut butter cheesecake bars are sweet, juicy apples that come together with peanut butter cheesecake filling with a sweet ending of a sugar cookie bottom. These amazing bars have a finale of caramel drizzle and crushed peanuts on top!
 There's nothing quite like a crisp fresh picked apple and every year someone in our family eats so many in one sitting they end up with a belly ache! 
These apple peanut butter cheesecake bars are the second apple recipe to make a debut in our anything apple series!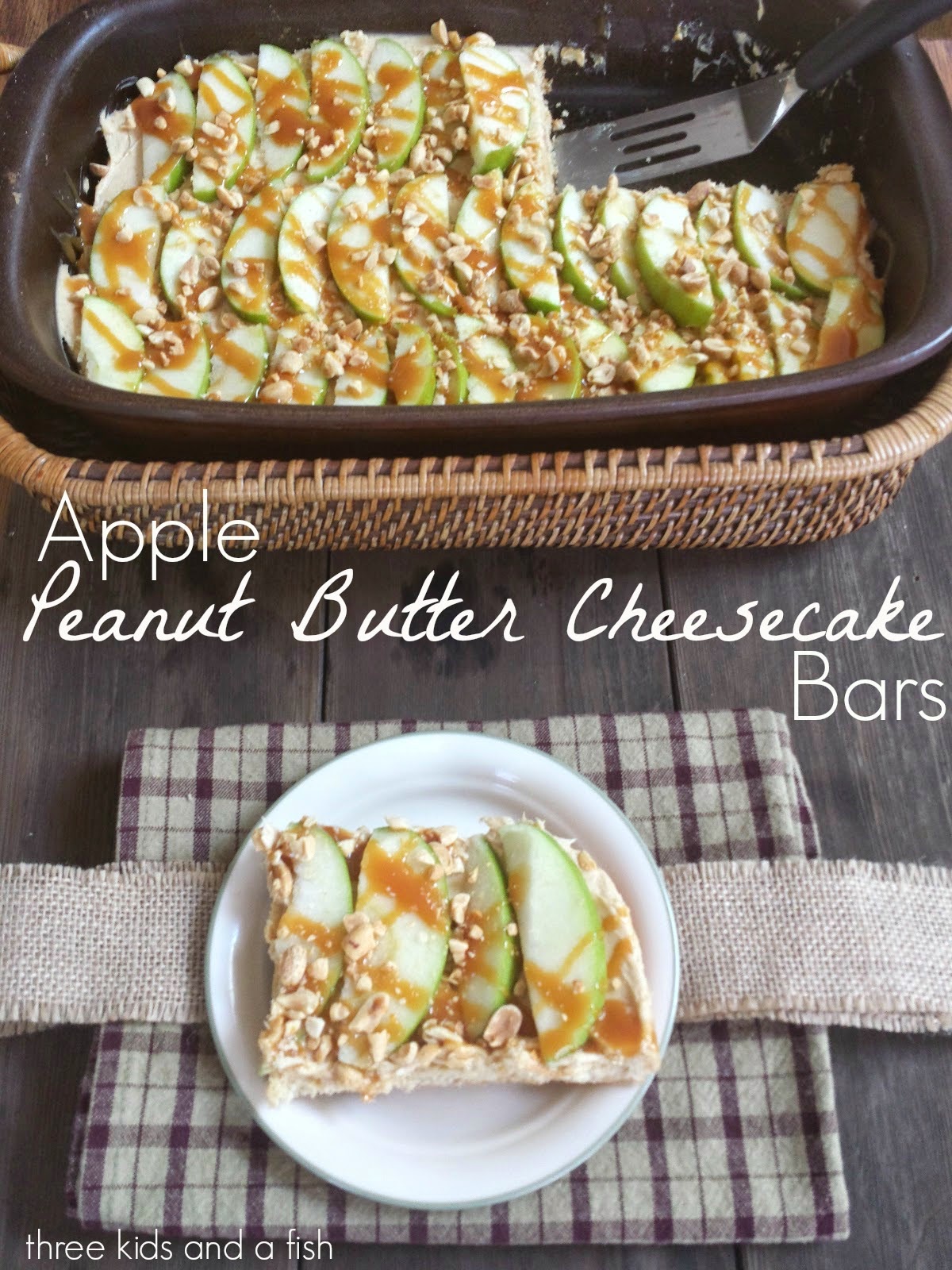 Apple Peanut Butter Cheesecake Bars
Ingredients
17. 5 ounce Betty Crocker sugar cookie pouch and the ingredients to make the cookies
8 ounce cream cheese-softened
¼ cup confectioners sugar
⅓ cup creamy peanut butter
⅓ cup caramel sauce
3 apples, any type-sliced
½ cup peanuts,chopped
Instructions
Preheat oven to 350F
Stir together the ingredients for the sugar cookie mix and spread evenly in a 9x13 baking dish, bake for 15-20 minutes or until cookie is golden brown. Cool completely.
Stir together cream cheese, peanut butter, and confectioners sugar and spread over top the sugar cookie.
Slice the apples and add on top of peanut butter cheesecake filling.
Put the caramel in a ziploc bag, snip the corner, and drizzle the caramel over top the apples.
Crush peanuts and add to the top!
Refrigerate until ready to serve!
Cut into squares, take a bite and enjoy!